Subscribe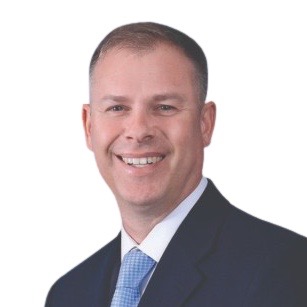 How financial advisors can connect on LinkedIn
Financial Advisors | Financial Planners | Wealth Management | Advisor Marketing | Marketing Strategies
When it comes to growing your advisory practice, you never know the source of your next meaningful connection. Networking and contacts that benefit your business can come from a variety of places.

LinkedIn has become the gold standard when it comes to professional networking. With over 740 million members, LinkedIn connects people and professionals around the world. One of the benefits of creating a LinkedIn network is that every person has their unique network, forming an entire web of connections.

This web of connections is vital to the success of your financial advisory business. The LinkedIn community is 100% business-oriented; connecting and engaging on LinkedIn is essential in building your online presence and brand. Your profile serves as a more-detailed resume, building trust and allowing people to know who you are and what you do.

Chances are, when someone is looking to hire a financial advisor, LinkedIn will be one of the first places they'll visit online. You can find and connect with people within minutes. I've said this before, and I'll say it again -- if you're not utilizing LinkedIn, now is the time to get started. Here's how.
Enhance your LinkedIn profile
Think of your resume as a handshake while your LinkedIn profile is like meeting for the first time. Consider it a virtual cup of coffee.

When people view your profile, it's similar to how they assess you in person. Your LinkedIn profile can start creating curiosity and interest in what you offer. How can you help? How do you add value?
Here are some ideas for best LinkedIn practices for financial advisors
Just like companies build their brands, you need to build your professional brand online. Polishing your LinkedIn profile is a great place to start.
Connect to create a LinkedIn network
To grow your network on LinkedIn, you have to start by inviting people to connect. I suggest you begin by connecting with family and friends, current and past coworkers, clients, vendors, business partners, people you know from associations, and networking groups.


To connect, type a person's name into the LinkedIn search box and then visit the person's profile and click the "Connect" button.


An option to "add a note to your invitation" will appear. It's essential to personalize your connection request.


LinkedIn users probably get several invitations to connect per week. Make sure your invite stands out. If you know the person and haven't connected on LinkedIn before, say hello and ask to connect. If you are reaching out to someone you don't know, give context about why you want to connect. When you're connecting with people you know, this is the opportunity to remind them who you are and how you met.


Keep your note short, and make sure to include your contact information. Some people might be slow to accept your invitation because not everyone actively uses LinkedIn. Don't get discouraged -- keep on trying to grow your network of connections strategically.


Feel free to
connect with me on LinkedIn
, I welcome the chance to grow my network.
Follow up with your LinkedIn connections
Once you connect with someone, you can send them a message. Just like the connection request note, be clear and concise. Consider this message the beginning of a dialogue -- your goal is to engage and connect.

Everyone loves positive reinforcements, so when you follow up, make sure to mention their recent projects or interests. This is an ideal way to strengthen your professional network. It may even prompt them to endorse you or write a glowing LinkedIn recommendation for you.

People are busy, and a follow-up message coming out of nowhere feels distracting. The more popular that person is, the more people ask for their time -- find a way to stand out and impress.
Share relevant content on LinkedIn
Make sure to share relevant news, articles, videos, events, and links on LinkedIn with your network. This is a great way to engage an audience and expand your reputation as a thought leader.

Consider posting your original content on LinkedIn Pulse. LinkedIn is different than other social media platforms as your published articles have the opportunity to show up not only in the feeds of your connections but also within the broader LinkedIn community. The more views of your LinkedIn articles, the more recognition you'll have -- establishing your credibility.

Sharing content on LinkedIn allows you to make new connections and potentially gain more clients. Here are some tips:
Share friendly and personable content
Remain helpful and relevant
Cover industry topics
Post quality content regularly
Another protip -- utilize best practices around the timing of your post. Think about your target audience. When are they likely to see your post? When will they be active on LinkedIn?

According to Hubspot, marketers have found success on LinkedIn by posting Tuesday through Thursday, typically during business hours. The worst time to post is either on weekends or outside of business hours. Hubspot also suggests posting anywhere between two to five times a week.
Engage with your LinkedIn network
If you want to leverage LinkedIn properly, the key is to increase your engagement.

Realize that LinkedIn is a two-way street. You'll need to actively engage with people in your network if you want them to engage with you. It doesn't take too much time.

Set aside time each day to scroll through your LinkedIn feed. Make sure to comment on your connection's posts or shared article. Congratulate people on their achievements or job promotions. Respond and comment when you are mentioned in a post. Make sure to endorse skills and recommend those in your network. Don't be afraid to ask for your own endorsements and recommendations from your connections.

Actively engage and contribute to other's pages. Chances are, the more engaged you are, the more likely you are to see an uptick in the activity on your LinkedIn page.

For those looking to build your business and expand your professional network, the time is now to connect on LinkedIn.

AdvisorEngine® wants to be a technology resource for all your wealth management needs. I encourage you to subscribe to receive future articles sent directly to your inbox.
---
This blog is sponsored by AdvisorEngine® Inc. ("AdvisorEngine") and Junxure®, an affiliate of AdvisorEngine. The information, data and opinions in this commentary are as of the publication date unless otherwise noted, and subject to change. This material is provided for informational purposes only and should not be considered a recommendation to use AdvisorEngine or deemed to be a specific offer to sell or provide, or a specific invitation to apply for, any financial product, instrument or service that may be mentioned or to provide tax, legal or other professional advice. AdvisorEngine makes no representations as to the accuracy, completeness and validity of any statements made and will not be liable for any errors, omissions or representations. As a technology company, AdvisorEngine provides access to award-winning tools and will be compensated for providing such access. AdvisorEngine does not provide broker-dealer, custodian, investment advice or related investment services.
About Brad Hales
As a Business Development Manager at AdvisorEngine, Brad delivers technology solutions with a client-centric approach. His goal is to help financial advisors gain a competitive advantage to deepen client relationships and efficiently scale their practice. Brad has been a part of the financial services industry for over 13 years. He proudly served in the U.S. Marine Corps, where he flew Presidents Bill Clinton and George W. Bush as a Marine One crew chief.