Want to build up your self-confidence, courage and ability to trust members of your team?
Katie Cullen has a great answer for that: try jumping out of an airplane— with a parachute on, of course.

"Standing in the open door of a C-130 flying more than 1,200 feet high and looking down is a great way to overcome your fears," says Cullen, the chief strategy and innovation officer for Wipfli Financial Advisors. "You have to trust your team and you find out a lot about yourself."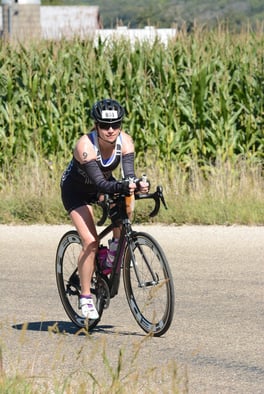 Cullen found out early in life that she "likes to do difficult things." She's an endurance athlete and has competed in marathons, Ironman competitions and just became SCUBA open water certified. She has opened branch offices for Charles Schwab, headed three industry study groups, and balanced the demands of professional life with being a wife and the mother of three children.

Cullen was in the U.S. Army Reserve for 11 years, becoming a logistics officer. She earned a paratrooper badge while in ROTC, which is how she came to jump out of airplanes. "I did it to earn credibility with those that I would lead," she says. "I wanted to show my troops I was willing to take risks and put myself in a difficult situation, just as I would have to ask them to do."

Having grown up in a military family, being in the Army came naturally to Cullen. "My father was in the Army and we moved all over the country," she says. "That experience helped me develop talents which were useful in my professional career: especially that you had to be able to adjust to new situations and new people quickly to thrive."

Military life also proved useful in developing other traits, Cullen says. "You have to work as a team with shared goals, be decisive, communicate effectively, be open to others' ideas and be willing to come back and evaluate what ideas worked, what didn't and why."

Although Cullen wasn't initially drawn to financial services, she knew she wanted to work with people. After graduating from the University of Minnesota, she answered an ad and went to work for Charles Schwab, starting in customer service and then becoming a branch manager and business development officer.

After leaving Schwab in 2010, Cullen became a consultant and eventually took the reins of three industry study groups, the Global Association of Independent Advisors, Zero Alpha Group and the Alliance for RIAs, where she worked closely with some of the top executives in the financial advisory business, including Ron Carson, Matt Cooper, Brent Brodeski and Jeff Concepcion.

Successful executives have some common traits as leaders, she discovered.

"They have a willingness to take chances and not being afraid to seek counsel from trusted sources and empower others," Cullen says. "Having a natural curiosity is so important. And the best leaders were decisive, collaborative and competitive. They wanted to succeed, but not at all costs. They were also willing to fail — but then jump up and try again."

Cullen drew plaudits for her own leadership style.

"I always enjoyed working with Katie," says practice management consultant John Furey, founder of Advisor Growth Strategies. "She's smart and collaborative and also extremely organized and focused. She never missed a loose end in her role with aRIA and has a deep knowledge of the industry."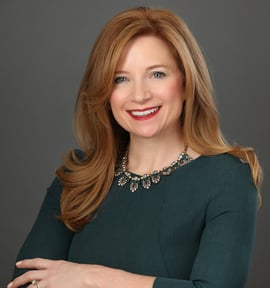 Cullen joined Wipfli Financial in January and is working to foster Wipfli's inclusive culture and build a diverse talent pool of high-quality advisors. She works closely with affiliate Wipfli LLP's Director of Diversity, Equity and Inclusion, David Romero, on these efforts.

Over 40% of Wipfli Financial's advisors are women and the firm's chief investment, operating and financial officers are all female.

"I'm very encouraged," Cullen says. "I think gender is becoming less and less of an issue in our industry, although we certainly have more room to improve. Our industry is beginning to focus more on the importance of having diverse decision-makers at the table in all areas, which will be good for our employees, our companies, and our clients."
This article is part of AdvisorEngine®'s community conversation initiative. We're excited to bring you interviews with wealth management professionals from across the industry. We hope you find inspiration and insights from the life lessons they've learned and the business practice challenges they've faced. If you'd like to participate or know someone we should profile, reach out to us here.


---
This blog is sponsored by AdvisorEngine Inc. and CRM Software LLC. ("AdvisorEngine") The information, data and opinions in this commentary are as of the publication date, unless otherwise noted, and subject to change. This material is provided for informational purposes only and should not be considered a recommendation to use AdvisorEngine or deemed to be a specific offer to sell or provide, or a specific invitation to apply for, any financial product, instrument or service that may be mentioned. Information does not constitute a recommendation of any investment strategy, is not intended as investment advice and does not take into account all the circumstances of each investor. Opinions and forecasts discussed are those of the author, do not necessarily reflect the views of AdvisorEngine and are subject to change without notice. AdvisorEngine makes no representations as to the accuracy, completeness and validity of any statements made and will not be liable for any errors, omissions or representations. As a technology company, AdvisorEngine provides access to award-winning tools and will be compensated for providing such access. AdvisorEngine does not provide broker-dealer, custodian, investment advice or related investment services. AdvisorEngine and Junxure are registered trademarks of AdvisorEngine Inc.