After two years of virtual conferences, I'll admit, I have screen fatigue.
I'm super excited to be back, in-person, attending live advisor conferences. There's simply nothing better than being face-to-face. These conferences, training programs and networking offer valuable benefits that virtual meetings cannot provide.
Live events are conducive to sharing ideas. Advisors can come together to learn the latest technology, planning techniques, and market insights and have the opportunity to learn from each other.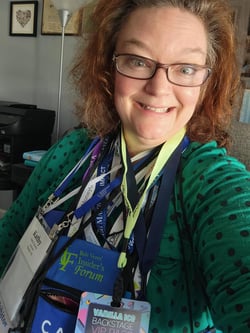 I'm pretty proud of all the conference badges I've earned over the years from attending various industry events. These symbolize all the amazing people I've met through networking and exploring relevant challenges and opportunities facing the financial services industry.
They also represent years of dedication to clients, peers and the fintech industry. There are a lot of great memories connected to these badges.
All of this makes me elated to get back out there. I'm looking forward to what I'm calling, "Two in Texas!" You know what they say about Texas; everything is bigger there. Indeed, there are two BIG upcoming advisor conferences in Texas during May that you won't want to miss.
Technology Tools for Today (T3)
The first is the 2022 Technology Tools for Today (T3) Advisor Conference to be held at the Hilton Denton Convention Center from Monday, May 2nd to Wednesday, May 4th, 2022. I'm proud that my company, AdvisorEngine®, will sponsor this amazing event for the third consecutive year.
Hosted by Joel Bruckenstein and his consulting team, the T3 conference agenda provides an up-close look at the next generation of applications that will shape the future of the industry.
The event features a large gathering of financial advisors and representatives across the fintech industry to showcase this year's theme of "A New Dawn: Advisor Technology in a Post-Covid World." After the harsh realities of 2020, many industrious fintech companies in our space doubled down on their efforts to create, evolve and innovate. T3 is an opportunity to explore these technologies.
AdvisorEngine's CEO, Rich Cancro, will host a session entitled "Is your firm ready for the future? The three questions you must answer." Any advisory firms thinking about how they are positioned for growth for the next ten years and beyond will definitely want to listen in. Franklin Templeton's CEO, Jenny Johnson, and Bruckenstein will have a wide-ranging chat on Tuesday, May 3rd at 1:35 pm. George Tamer, our head of sales, will deliver a frank speech to T3's enterprise audience on the importance of partnering to achieve technology solutions. I'm looking forward to attending all of these sessions.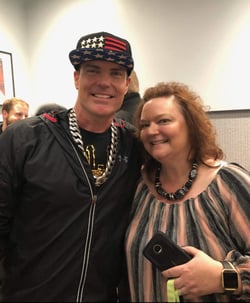 Our AdvisorEngine team will be at booths 414, 416 and 418 throughout the T3 conference. We'd love the opportunity to introduce our CRM product and our wealth management platform. When you stop by our booth, remember to ask me about the previous T3 event I attended – when I got to meet Vanilla Ice. It was the best experience ever!
Join me for a craft beer tasting on May 3rd at 3:15 pm in the Grand Ballroom and a whiskey tasting on May 4th at 3:50 pm – both complementary, brought to you by AdvisorEngine, in the Exhibit Hall.
Also, stop by the second floor in a conference room to refresh your headshot courtesy of AdvisorEngine. Our talented photographer, Sam Deitch, will be on hand to snap your headshot, free for T3 attendees.
>drive2022 event
Another must-attend in Texas this year is the annual >drive conference. AdvisorEngine will host its tenth annual >drive2022 event following T3 from Monday, May 9 to Wednesday, May 11, 2022, at the Austin Marriott.
This >drive2022 event offers valuable practice management keynotes, peer-to-peer workshops, marketing coaching, hands-on product training, and a sneak peek into upcoming product innovations.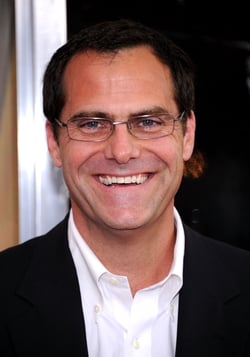 RIAs ready to envision the industry's future and learn how to drive business growth can register for >drive2022 and turn innovative ideas into inspirational outcomes. AdvisorEngine shows you how with leading experts and an action-packed agenda. This year, we will also contribute to a local charity through our giving back breakfast.
For those of you who are fans of "The Office" – Andy Buckley, who played David Wallace on the show – is a featured key note speaker at our event. Did you know that he is an advisor in real life? Hear about his favorite business and life lessons learned as CFO of Dunder Mifflin, the World's Funniest Paper Company
What I love most about this >drive event is getting to hear from our amazing clients – things they love, actionable items they share and looking ahead to the future of AdvisorEngine's technology.