What a week. After reviewing the feedback on this year's event, I feel confident saying that >drive2019 was our best yet.
Two essential elements make it stand out:
The strength of the community 💪

The actionable information that attendees take back to their offices to implement

💡
Below is a rundown of the 2019 event.
Attendees
First and foremost, I want to thank everyone who attended >drive2019. A beautiful venue is important - but what makes an event special are the people in the room.
Administrative assistants, advisors, CEOs/Principals and operations leaders alike - all of the attendees showed up ready to push one another. This peer-to-peer sharing allows everyone to raise the bar on the client experience they are delivering.
The amount of care on display at this event is unlike anything else I've ever seen. I was amazed by the energy, camaraderie and attendee engagement…everything was next level. It is extremely important to me that all attendees learn, grow and leave with the ability to take action once they return to the office.

The expert bar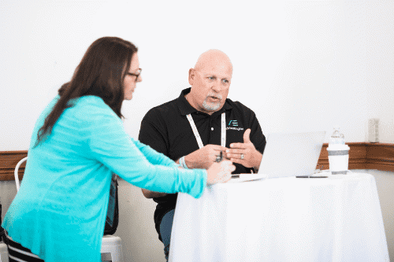 Our team was proud to offer one-on-one consultative sessions throughout this event. Many attendees came prepared with a page full of questions - and left with a notebook full of answers. It's no wonder that people called it the "Junxure Jenius Bar."
Keynote speakers
An impressive lineup of speakers joined the event to share perspectives on timely topics across wealth management.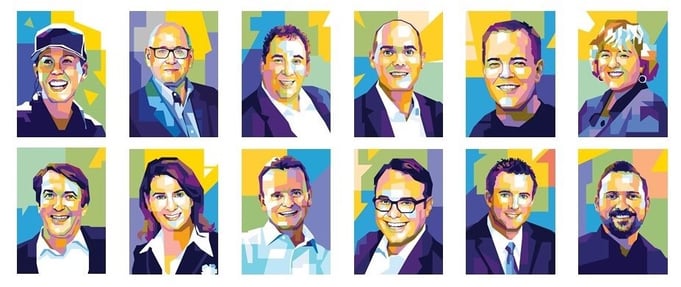 Our keynote address was delivered by Sarah Thomas, the first female NFL referee. 🏈 Sarah changed the game in the world's most quintessential male-dominated sport, football when she became the first female NFL official. Now she's inspiring others to dream big and believe anything is possible - she definitely inspired us!

T3's Joel Bruckenstein and FCI's cybersecurity expert, Brian Edelman, brought some much-needed cybersecurity awareness while Fidelity's Vice President, Ryan Doherty, took a look ahead at technology's role within wealth management.

Riskalyze's Aaron Klein outlined how clients make different behavioral decisions under different scenarios.

Client experience was a major theme throughout our conference. TD Ameritrade's Greg Menefee showed us how to elevate it. Attendees walked away with a better understanding of how to put client experience at the center of their value proposition.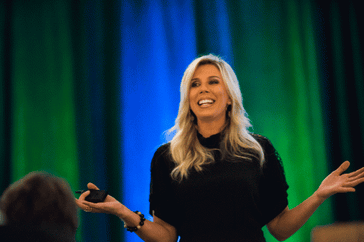 Junxure guru Erin Kincheloe delivered powerful CRM best practices and digital content expert Johnny Sandquist brought a fresh perspective to advisor marketing and branding.

Scott Slater - Vice President of Practice Management & Consulting at Fidelity - moderated an expert M+A panel discussing how successful transactions get done. The panel included Liz Nesvold - SilverLane and Raymond James, Al Zdenek - Mercer Advisors and Charles Torres - Perkins Coie LLP. They shared perspectives on what should be considered financially, legally and operationally before executing a deal.
Women's leadership
Leaders gathered to discuss the unique strengths and experiences that women bring to the workplace. During this women-empowering-women session, the theme was: 'Your Voice: Be a Champion of the 3 C's Women Bring to the Workplace!' The three C's discussed were:
Confidence
Compassion
Camaraderie
Kathy Crowley did an excellent job putting this breakfast together for the second consecutive year. The room was packed and participants were highly engaged. People walked out with new connections and new ideas.🔑
Entertainment
Creativity is a core value of our company and it was on full display during the nightly events. In particular, the Funky Zoo had something for everyone. Wild animals, psychics, beer brewers, cigar rollers...it was eclectic and electric. Good vibes were provided by WILKI, a music producer and DJ who has traveled the world honing his craft. 🎵🎹🎷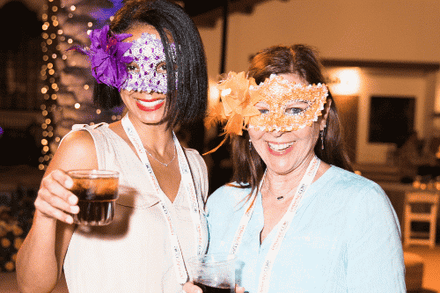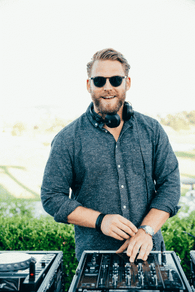 Workout central
For the overachievers in the group, there were morning exercise activities. (For the record: no...I did not make the run 🏃).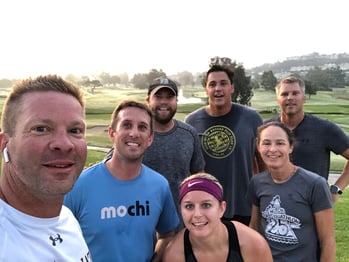 Breakout sessions
The agenda was jam-packed with multiple breakout sessions for attendees to choose from. Here are the key takeaways from each session: 💡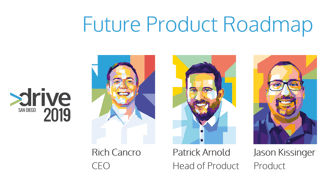 A rundown of recent product enhancements - plus a preview of upcoming innovations.
2019 integration highlights: Constant Contact, Orion, MyRepChat, Office365 and eMoney integrations - plus Schwab digital account opening and upgrades to the MoneyGuidePro and Black Diamond integrations
2020 and beyond: completely transforming the Junxure user experience; delivering even more actionable data, analytics and reporting; adding additional integrations, including Tamarac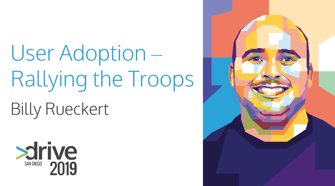 Getting your entire team on the same page is no easy task, especially when it comes to technology adoption.
It is important to define processes across the firm early on so everyone is on the same page
Make goals and fun competitions to drive usage and adoption
Create a plan to routinely check in on the processes and hold meetings to discuss positive outcomes and progress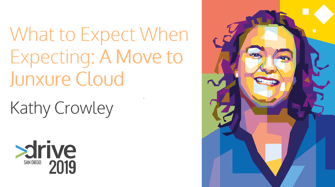 Upgrading your Junxure® CRM to the cloud?
Your day to day doesn't change when you migrate to cloud---it's about learning where everything is in the cloud
We have a wonderful team that will work with you every step of the way
Our learning resources help take the angst out of learning the new system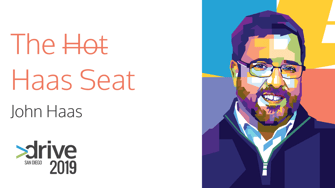 A household name (for Junxure users), John Haas is our resident Junxure Consulting and Training expert.
Automate processes as much as possible through Workflow Templates
Utilize ongoing education classes and webinars
Step out of the "comfort zones" of Junxure and learn something new regularly
Make Junxure the hub of your business and keep quality data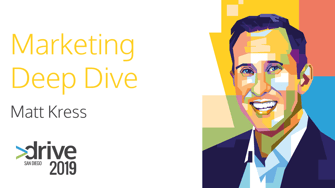 Advisor marketing guru, Matt Kress, shared his must-haves for a successful marketing strategy.
Step back and define your ideal client
Use the "5 why's" to dig deeper into the reason clients are hiring you
Turn client goals into messaging on your website
Give examples of the types of clients you work with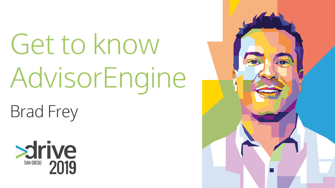 An in-depth exploration of our comprehensive platform, solutions and integrations that create the ultimate financial experience.
On-boarding is a time-consuming part in the life of wealth management firms, AdvisorEngine

®

can alleviate this problem
Digital onboarding will be imperative for the next generation of wealth

When looking at a platform for onboarding, could you market to different segments? Will you need more than one white-label?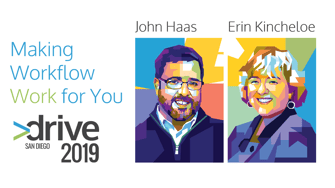 Workflow is the heart of Junxure automation - if you're not defining them for your firm, now's the time to start.
Workflow is not to be taken lightly - creating and refining them takes a process of its own
Begin with the end in mind
Meet as a team so that everyone is on the same page
Get creative and share ideas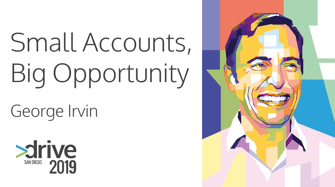 Why aren't you serving smaller relationships? New ways in which you can efficiently and profitably service small-balance accounts
Segmenting and digitizing are key servicing aspects of your practice
Key life-event trigger points and how the same efficiencies that drive profitable service of small accounts can be sub-branded to your different market segments
Future proof your business - create a better way to connect to the next generation and build relationships now before the transition of wealth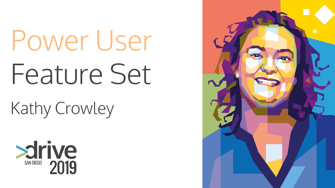 Power Users are leveraging Junxure, and they shared their insights:
Tracking: classifications/tags, grid spaces, a mass email from Junxure Cloud
Workflows: use for consistency, script/questions, next steps
Upcoming/new integrations: Constant Contact, MyRepChat and Schwab Account Opening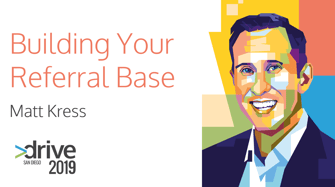 Tips for building and maintaining a solid referral engine:
Share your ideal client, how you help, what it is like to work with you and the best way to contact you
Invest in your relationships
Create a great culture and empower your team
Create a solid foundation with your online presence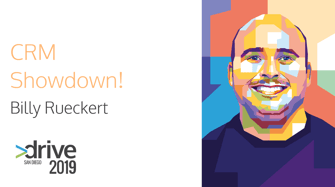 This was an electrifying, fast-paced and heart-pounding race against the clock game - our Junxure power users really showed their knowledge:
Test your Junxure knowledge regularly
Make learning fun
Challenge users in your office to see who will become the next Junxure Power User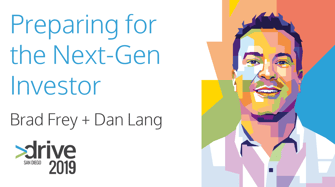 The great wealth transfer is coming…are you ready?
Utilize technology to keep pace with the preferences of younger clients
$30 Trillion is going to change hands over the next few decades, yet only one-third of advisors have admitted to contacting the kids of their clients
The next-gen uses tech, invests in tech and believes in tech - will you be the one who attempts to use paper to onboard them?
Create an experience where they can work with you, anywhere and anytime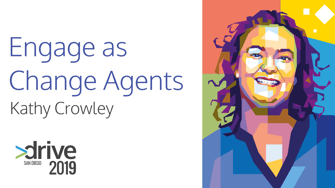 Change is never easy, hard to manage, and yet almost always necessary to stay relevant and competitive. Is it possible to bring change to your firm?
Change is hard
Ask questions
Understand other points of view
Use the template we provided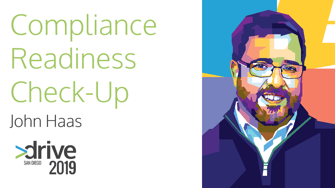 Have you and your firm ever experienced the joy of being audited? This session presented a mock audit so that you are prepared if audited in the future.
Consistency is key
Define and populate key data points to help support your compliance needs
Build compliance-related Workflows to ensure that your team is being consistent in how these items are tracked and reported on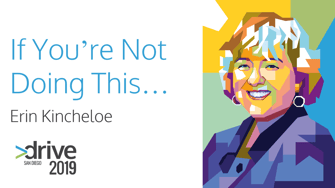 How do other firms use Junxure? The most robust features and best practices to maximize your use of Junxure.
Junxure is NOT optional
Make it yours - customize your views, dropdown menus and other details in the system
Leverage features such as the meeting monitor, recurring actions and the service monitor to make sure you stay on top your most important tasks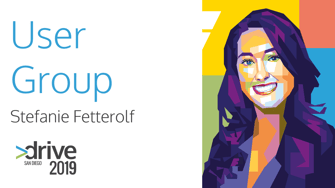 There is strength in numbers! This session brought together a community with a wealth of knowledge of Junxure. Participants shared best practices and everyone walked away with tips and tricks to implement back home.
Firms live by the adage, "If it's not in Junxure, it didn't happen"
Many Junxure user groups are planning to meet and share ideas even after the conference - please reach out to your rep for more information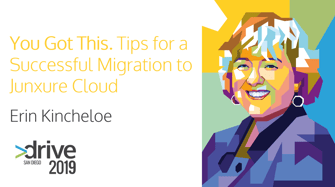 Best practices to prepare teams for a successful cloud upgrade.
Create a realistic schedule for the migration - make sure to include time to clean up data and train your staff
Create a "Junxure Taskforce" comprised of people from your company
Your data cleanup project starts with you deciding what data is important
Pick a day before you go live where your users run their day in both systems - this will help everyone identify areas they need to improve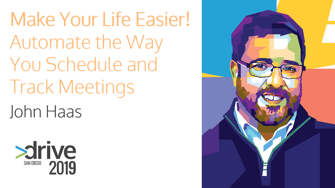 Focus on making your daily tasks easier and more efficient - saving time which can translate into saving money.
Learned the importance of action classifiers to help track the different phases of the meeting process
Utilize advanced workflow set up to help systematize the meeting process
Set up tools for tracking meetings like the Meeting Monitor and Service Monitor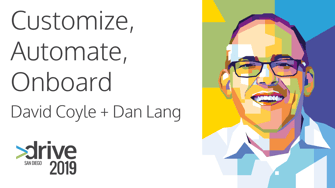 Technology provides the opportunity to enhance the ENTIRE client-advisor relationship.
Customize: We can digitize your risk tolerance questionnaire (RTQ), house your models, and bring in any other required forms
Automate: Workflows are built into the platform to make your account opening process seamless and digital
Onboard: all paperwork (account app, advisory agreement, ADV, etc) is digitized and able to easily be completed online


Attendees walked through the science and strategy behind successfully setting and achieving goals.
Believe the impossible
Make SMART goals: specific, measurable, achievable, realistic and timely
Write everything down
Share your goals with your team for accountability
Utilize Junxure to get SMART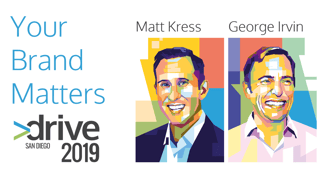 A deep dive into the ways you can build your brand to grow your firm.
Marketing tools and branding are different - your purpose, personality, voice and culture are the foundation for your branding efforts
Marketing tools like websites, advertising, social media, etc. are great ways to get your brand messaging out
Everything starts from the top-down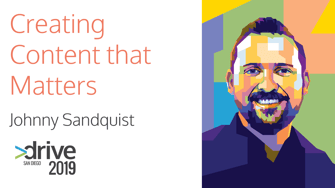 It's a fact; most advisors love to talk about themselves. When it comes to creating a focused message for your firm online, though, talking about yourself is the wrong approach:
Speak directly to your clients
Create more engaging content
Make a few simple changes can impact your entire business approach
Ensure that you are providing the highest level of client service.
Client segmentation is not only about your AUM - consider other important factors; referrals and influence within the community
Focus on the details - know what needs to be done, how often it needs to happen and who is going to do it
Test your set up on a test record first and then make final adjustments
Don't forget about the Service Monitor report - it's a great way to see the big picture of your client service plan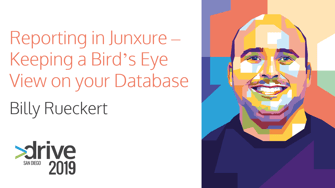 Smart firms spend a lot of time inputting high quality data. Here's how best to get that information back out.
Begin with the end in mind - before gathering information decide what you and/or your team need to see as well as the format
Create views that eliminate the clutter - only see what you need to see so that your experience is more efficient
Check on your data regularly - create reports centered around data integrity so that your Junxure database is as robust as possible
The sponsors
Our >drive summit would not be possible without the support of our amazing sponsors. These companies contributed great support and insightful thought leadership: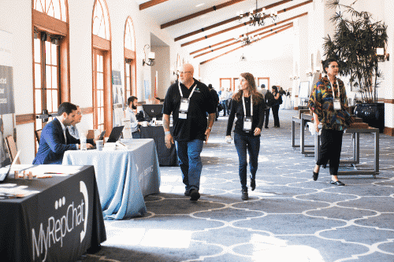 Our relationships with these sponsors underscore our commitment to open architecture across many different financial technology solutions.

For inquiries on how you can become a sponsor for our >drive2020 event, please fill out the form here.
Our team
I am proud to say that our team CRUSHED this conference. The effort put forth by everyone at the company before, during and after the event was phenomenal. From the event planners, expert bar and presenters - all were engaged and ready to interact with conference attendees.

I cannot thank our team enough for their hard work and dedication in making our conference a great success. They worked tirelessly and it showed. I am proud to lead this team and cannot wait for what's ahead in 2020. 🙌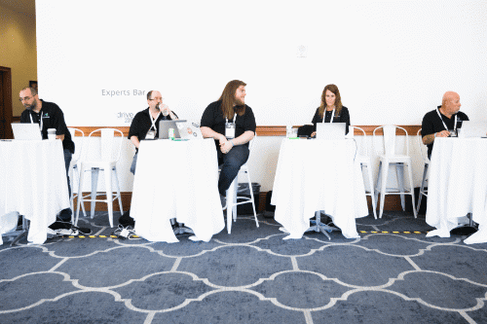 >drive2020
If you weren't able to join us in Carlsbad this year, I encourage you to join us next year! Here's what some of this year's attendees had to say about their experience:


In the meantime, did you know that you can get insights, strategies and research from the AdvisorEngine blog sent directly to your inbox? We want to be your resource to create first-class client experiences all year long - meeting all your client needs while accelerating growth. Make sure to subscribe now!
---
This blog is sponsored by AdvisorEngine Inc. The information, data and opinions in this commentary are as of the publication date, unless otherwise noted, and subject to change. This material is provided for informational purposes only and should not be considered a recommendation to use AdvisorEngine or deemed to be a specific offer to sell or provide, or a specific invitation to apply for, any financial product, instrument or service that may be mentioned. Information does not constitute a recommendation of any investment strategy, is not intended as investment advice and does not take into account all the circumstances of each investor. Opinions and forecasts discussed are those of the author, do not necessarily reflect the views of AdvisorEngine and are subject to change without notice. AdvisorEngine makes no representations as to the accuracy, completeness and validity of any statements made and will not be liable for any errors, omissions or representations. As a technology company, AdvisorEngine provides access to award-winning tools and will be compensated for providing such access. AdvisorEngine does not provide broker-dealer, custodian, investment advice or related investment services.